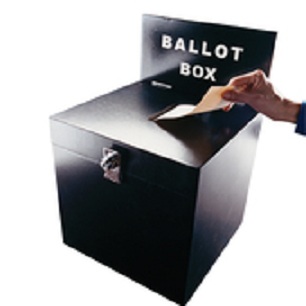 We know that all mailings are time and accuracy critical so developed working processes and facilities to ensure that we deliver on our commitment to you but there are few areas more visible and naturally time restricted than electoral services mailings.
From production of pollcards, ballot papers, postal voting packs and the ancillary items (envelopes, instructions, counting boards and the like) through to the personalisation, fulfillment and delivery of items – our dedicated elections team handle all levels of electoral work ranging from locals through to the European Elections, General Elections, PCC and also production/management of IER requirements for a number of authorities.
Working closely with the elections team, our project planners adapt the production schedules to meet availability of data, artwork and proofing timeframes so that you can concentrate on ensuring that the whole election process is smoothly and correctly managed without the fear or worry that a production slot missed by minutes would set back everything else through overly rigid scheduling as we understand that, sometimes, other priorities will take some focus away from the productive elements that underpin the actual mailing and printing processes.
We can achieve that through the simple fact of having everything in place and under our control/management so, if we need to produce additional envelopes or run extra ballot papers then it's within our power to just change the production schedule to ensure nothing jeopardises the overall election production.
With a proven track record and a dedicated team, headed by an experienced member of staff, you remain equally in control of timeframes and we work with you to ensure smooth delivery – regardless of complexity or size.
To read a little more about specific election types, please follow the menu at the top of the page or click from the options below:-